NEWS, NOTES & EVENTS
This page contains News &/or information important to residents.
Information on this page can change frequently, please check back for updates.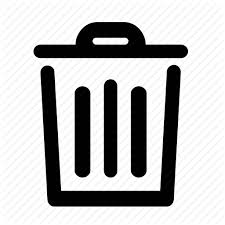 North Apollo Borough Council will accept sealed proposals until Mon., Jan 9, 2023 at 3:00pm at the North Apollo Borough Municipal Building, 1421 Leonard Ave., North Apollo, PA, for garbage collection service for a two (2) year period beginning February 1, 2023. Copies of the specifications may be obtained at the Borough office in the Municipal Building between 9:00 AM and 4:00 PM Monday - Friday, or by calling (724) 478-4802.
SPECIFICATIONS FOR GARBAGE & REFUSE COLLECTION
FOR NORTH APOLLO BOROUGH,
FOR GARBAGE COLLECTION SERVICE FOR A TWO (2) YEAR PERIOD
​​​​​​​BEGINNING FEBRUARY 1, 2023.
1. All refuse and garbage must be picked up by the Collector at the property line of each and every residence in the Borough of North Apollo. Roads requiring alley pick up are as follows: Oakwood/Locust Avenue, Clark Avenue, Wemple Avenue/12th Street, Union Alley, Grove Street/Cedar Avenue, Eckman Road, north end of Pegtown Avenue.
2. Bidder must furnish to the Borough of North Apollo a bid bond in the amount of ten (10%) percent of the total bid price. The successful bidder will have seven (7) days after notification of award of the bid to furnish a one hundred (100)% performance bond.
3. Collection of garbage and refuse in the Borough of North Apollo must be done at least once per week. A smaller (3/4 ton, one ton, or equivalent) truck is to be used on specified alleys, or on any other street on which access by a large collection vehicle would be difficult, or damage from a larger vehicle could result. There is no limit to the number of bags of trash that are to be collected from each residence.
4. The bidder must present to the Borough of North Apollo a Certificate of Insurance certifying that he has Workmen's Compensation Insurance and Public Liability Insurance in an amount not less than $1,000,000.00.
5. Bidder must submit, along with his bid package, proof of availability of an appropriate landfill throughout the term of the contract.
6. The successful bidder must comply with all terms and conditions of the North Apollo Borough Solid Waste Management Ordinance, as well as the Municipal Waste Management Plan for Arm­strong County and all applicable provisions of the Pennsylvania Municipal Waste Planning, Recy­cling and Waste Reduction Act of 1988 (Act 101), as well as the Pennsylvania Solid Waste Manage­ment Act of 1980 (Act 97).
7. The bidder is to submit with his bid package a copy of his PA Waste Hauler ID.
8. The successful bidder must also enter into a contract suitable to North Apollo Borough.

9. All garbage and refuse must be picked up with the following exceptions:
-- No hard metals
-- No appliances or furniture
-- No hazardous materials, as defined by the Pa. Department of Labor and
Industry that require special handling.
-- No bulk carpeting or Linoleum.
-- No electronic equipment, televisions, computers, etc.
10. A total of approximately 550-600 households, total which includes Luxemburg
Manor, are to be served. Total may change due to resident migration and new
construction. All residences must be served.
11. Any missed pickups can be called into garbage company customer service for rescheduled pick up.
12. All garbage cans are to be returned after emptying to the premises from which
they came, and debris from any broken garbage bags is to be cleaned up by the
collector.
13. Grass and hedge clippings are to be collected.
14. On the collection day of the first week of each month, each residence may leave one large item which shall have free pick up by the collector.
15. North Apollo Borough Council reserves the right to reject any or all bids.
16. Borough dumpster at the 12th Street shed is required to be serviced.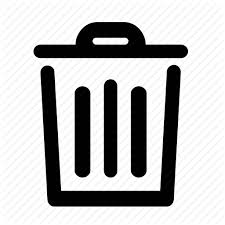 LARGE Item pick up day for garbage is the first garbage pick up day of each month.
PLEASE CALL AHEAD for large item pick up:
Shank Waste 724.226.8320


GARBAGE WILL NOT BE PICKED UP ON the following holidays.
If a listed holiday falls on or before Wednesday,
pick up will be delayed one day.
New Year's Day
Memorial Day
Independence Day

GARBAGE WILL BE PICKED UP ON the following holidays.
Martin Luther King Jr. Day

Be informed: Carpet - bundled into 4 foot sections, $5.00 per roll prepaid with debit/credit or checking account.
NO electronics, tires or liquids accepted.
Please note the following state law for fireworks and sparklers.
Be a considerate neighbor and follow these laws for everyone's safety. Thank you, North Apollo Borough.

Act 43 of 2017, Section 2404. Use of consumer fireworks.
(a) Conditions.--A person who is at least 18 years of age and meets the requirements of this article may purchase, possess and use consumer fireworks.
(b) Prohibitions.--A person may not intentionally ignite or discharge:
(1) Consumer fireworks on public or private property without the express permission of the owner.
(2) Consumer fireworks or sparkling devices within, or throw consumer fireworks or sparkling devices from, a motor vehicle or building.
(3) Consumer fireworks or sparkling devices into or at a motor vehicle or building or at another person.
(4) Consumer fireworks or sparkling devices while the person is under the influence of alcohol, a controlled substance or another drug.
(5) Consumer fireworks within 150 feet of an occupied structure prohibited.


The borough office will be closed
the following days in 2022:

Christmas Day = Since this day falls on a Saturday, the
borough office be closed Friday, Dec. 24.
New Year's Day = January 1 - Observed 12/31/21
Good Friday = April 15
Memorial Day = May 30
Independence Day = July 4
Labor Day = September 5
Veterans Day = November 11
Thanksgiving = November 24-25
Christmas Day = 12/25/22 - Observed Mon., Dec. 26.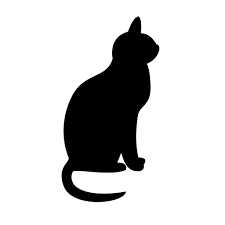 Trap, Neuter, Return of Feral & Strays
Please be aware of a service available to North Apollo residents:
If you know of any feral or stray cats that need to be trapped, neutered and released (TNR), please contact Robin Patton at 412-977-8094.
We are a small group that trap feral & stray cats and take them to an organization called Homeless Cat Management Team in Tarentum to be spayed or neutered. In addition, they are given a rabies shot and treated for fleas and ear mites if needed. The cat is held overnight, and then brought back to where it was trapped and released. This service is available for only feral and stray cats.
We would appreciate any donation at the time of trapping. Donations need to be made to Robin Patton because we in turn make payment to Homeless Cat Management Team at time of service. With additional monies, we would also be able to give each cat a distemper immunization to prevent 5 specific diseases.

The speed limit is 15mph on all North Apollo borough roads, per Ordinance 332 of 2018. This does not include Route 56, (River Rd.).


How to be Stormwater Smart
Click Here for more information on stormwater runoff pollution from the PA DEP Buearu of Clean Water.
Urban stormwater runoff pollution is a problem that has no boundaries, and neither does the solution! While the DEP Bureau of Clean Water works with the counties, towns and other municipalities, construction firms, and industries to help them follow regulations to reduce stormwter runoff, Pennsylvania residents can also do their part to reduce stormwater runoff.