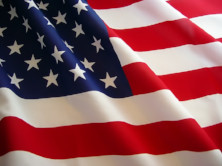 The June 1 Council Meeting will be held at 7:00pm at the North Apollo Borough Fire Hall at 311 16th Street, North Apollo, PA 15673.
Effective May 18:
--> The borough office will resume normal hours.

Mon. - Fri. 9:00a - 4:00p
NOTE:
- A mask must be worn at all times while in the building.
- Only one visitor at a time will be permitted in the office.
--> The tax collector's office will be open with regular hours:
Weds. & Thurs. 6:00-8:00pm.​​​​​​​
The Borough of North Apollo was founded on February 11, 1930, when a group of local citizens petitioned the county courts to form a separate town from what had previously been a part of Kiskiminetas Township. A contest was then held among local school students, to choose a name for the new town and the winning name was Glenola. Due to a problem with the postal service, that name could not be used. Therefore, the town became NORTH APOLLO due to its proximity to Apollo Borough.
The original borough office was located in the election house on 16th Street: a 25 x 25 foot, one room building that housed the secretary's office, council chambers, police station and wage tax collector. By the late 1990s, it was determined that the borough had outgrown that space and needed a new building. In 1998, a new addition to the borough garage, with separate offices for the secretary and tax collector and larger space in which to hold meetings was completed.​